CiderWorld Medal 2021
Due to the Covid 19 pandemic, the presentation of the CiderWorld'21 Awards and CiderWorld Medal 2021 for the best in each category will be broadcast from the Astor Film Lounge in Frankfurt am Main on 3 June 2021. Watch the video here.
Supported by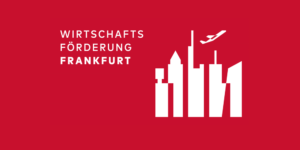 ---
Press Review
World Best Stöffche
Journal Frankfurt | 8 June 2021 | Read more >
---
Results
Products with a score less than 80 points are not listet here.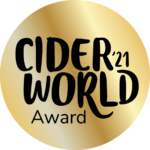 Producer
Country
Product
Category
Points
Buschenschank Lippitz
Austria
Jonagold
CiderWorld
Medal 2020
Bester in Kategorie
Cider still
120
Egge Gård
Norway
Liersider
CiderWorld
Medal 2020
Bester in Kategorie
Sparkling Cider
117
Krenzers Rhön
Germany
Apfelsherry Whiskyfass edelsüß
CiderWorld
Medal 2020
Bester in Kategorie
Ice Cider
120
Maley
Italy
Whymper 1865
CiderWorld
Medal 2020
Bester in Kategorie
Brandy
120
Pomolo Obstweine
Germany
Apfel-Quitte-Secco alkoholfrei
CiderWorld
Medal 2020
Bester in Kategorie
Non-alcoholic Cider
120
Seppelbauer
Austria
San Bernardo
CiderWorld
Medal 2020
Bester in Kategorie
Ice Cider
120
Verein Mostbarone
Austria
Baron Cider Birne
CiderWorld
Medal 2020
Bester in Kategorie
Sparkling Cider
flavoured & mixed
120
Verein Mostbarone
Austria
Gourmetmost Brous
CiderWorld
Medal 2020
Bester in Kategorie
Cider flavoured & mixed
114
von Wiesen
Germany
Quittenschaumwein Brut 2019
CiderWorld
Medal 2020
Bester in Kategorie
Sparkling Cider
flavoured & mixed
120
Mosterei Möhl
Switzerland
Ciderclan Heritage Cider Heimenhofer
Cider still
119
Pirinum
Austria
Lilo – Cider geil !
Sparkling Cider
flavoured & mixed
119
Streuobst-Manufaktur Altmühlfranken
Germany
Echt Brombachseer Späte Ernte 2019
Cider still
119
Haußler Hinterespig
Germany
Naturkind
Non-alcoholic Cider
118
Abavas Darzi
Latvia
Abavas Apple Pie
Ice Cider
117
Institut Agricole Régional
Italy
Dzalou – Annozero
Ice Cider
117
Mosterei Bussinger
Switzerland
Redlove Apple Dream Secco
Non-alcoholic Cider
117
Zapiain
Spain
Bizi-Goxo 2015
Ice Cider
117
Balholm
Norway
Handverkcider med Bær
Sparkling Cider
flavoured & mixed
116
Hogan's Cider
United Kingdom
Hogan's Apple Brandy
Brandy
116
De Coöperatieve Betuwse Fruitmotor
Netherlands
Krenkelaar Appelsprankel Framboos
Non-alcoholic Cider
115
Lærak Sideri
Norway
Sider
Sparkling Cider
115
Haugsfrukt
Norway
Haugsfrukt Perlande Eple
Non-alcoholic Cider
114
Pomolo Obstweine
Germany
Apfel-Mispel-Secco
Sparkling Cider
flavoured & mixed
114
Zapiain
Spain
Sagardoz Haritza
Brandy
114
Atla
Estonia
Muistne Öunanaps
Brandy
113
Atla
Estonia
Möisahärra Öunanaps
Brandy
113
Krenzers Rhön
Germany
Apfelsherry Wildbirne Islayfass
Ice Cider
113
Talavas Sidrs
Latvia
Talavas Apple Cider
Sparkling Cider
113
Valle, Ballina y Fernández
Spain
El Gaitero Extra
Sparkling Cider
113
Andersen Winery
Denmark
Sigrid 2017
Sparkling Cider
112
Berryland
Ukraine
Apple Quince Cider
Sparkling Cider
flavoured & mixed
112
Egge Gård
Norway
Iseple
Ice Cider
112
Gallinal Drinks
Spain
Exner Craft Apple Cider
Sparkling Cider
112
Gutshof Kraatz
Germany
Adams Parmäne 2018
Cider still
112
Kelterei Trageser
Germany
Anna & Otto's Cider mild
Cider still
112
Manufaktur Jörg Geiger
Germany
Schwäbischer Wiesenobst Cider
Sparkling Cider
flavoured & mixed
112
Pomolo Obstweine
Germany
Apfel-Schlehe-Secco
Sparkling Cider
flavoured & mixed
112
Seppelbauer
Austria
Grünpichelbirnenmost
Cider flavoured & mixed
112
Seppelbauer
Austria
Zigarrenbrand – Apfelmostbrand in Eiche
Brandy
112
Sidra Somarroza
Spain
Sidra Natural Somarroza
Cider still
112
Valle, Ballina y Fernández
Spain
Spring Cider Apples & Grapes
Sparkling Cider
flavoured & mixed
112
Valle, Ballina y Fernández
Spain
Ice Cider 1898
Ice Cider
112
Mosterei Möhl
Switzerland
Ciderclan Heritage Cider Tobiässler Fusion
Cider flavoured & mixed
111
Mosterei Seiz
Germany
Bohnapfel 20
Cider still
111
Schlaraffenburger Streuobstagentur
Germany
Schlaraffenburger Apfeldessertwein
Ice Cider
111
Verein Mostbarone
Austria
Prima Pira
Brandy
111
Weingut Klenert
Germany
DK2
Sparkling Cider
111
Abavas Darzi
Latvia
Apple Wine Dry
Cider still
110
Krenzers Rhön
Germany
Apfelsherry Jamaika
Ice Cider
110
Weingut Weishaar
Germany
Mustum Cider – Apfelperlwein
Sparkling Cider
110
Zapiain
Spain
Euskal Sagardoa Premium 2020
Cider still
110
Andersen Winery
Denmark
Ben A 2018
Sparkling Cider
flavoured & mixed
109
Andersen Winery
Denmark
Elmsfeuer 2020
Sparkling Cider
flavoured & mixed
109
Cidrerie Milton
Canada
CID Rosé
Sparkling Cider
flavoured & mixed
109
Clostermann Organics
Germany
Appléritif Apfel-Ingwer & Bergamotte
Non-alcoholic Cider
109
Matsch & Brei
Germany
Matsch 'n Dry
Sparkling Cider
109
Mosterei Seiz
Germany
Herbert
Sparkling Cider
flavoured & mixed
109
Mosterei Seiz
Germany
Rosalinde
Non-alcoholic Cider
109
Sabiles Sidrs
Latvia
Gardener's Five Seeds
Cider still
109
Seppelbauer
Austria
Birnen Cider
Sparkling Cider
flavoured & mixed
109
Valle, Ballina y Fernández
Spain
Spring Cider Apple
Sparkling Cider
109
Verein Mostbarone
Austria
Baron Cider Apfel
Sparkling Cider
109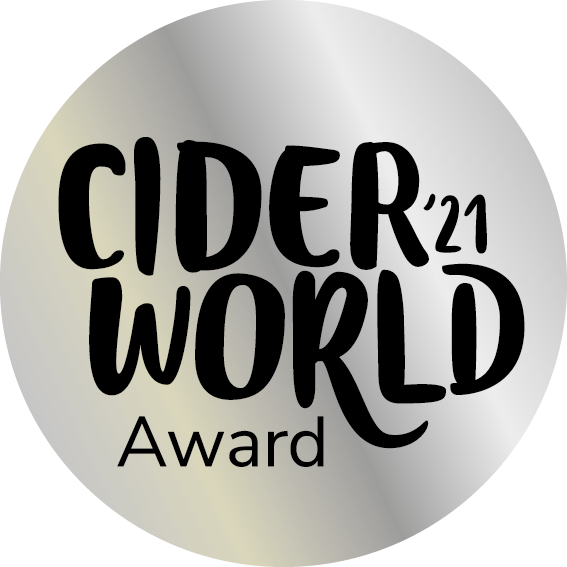 Produzent
Land
Produkt
Kategorie
Punkte
JEs Cider
Germany
JEs Cider
Sparkling Cider
108
Mosterei Seiz
Germany
Apfel Gourmet
Cider still
108
Müllers Mostmanufaktur
Germany
Denis Cider
Sparkling Cider
108
1785 Cider
Germany
Perry Cuvée 2020
Sparkling Cider
flavoured & mixed
107
Haldenhof
Germany
HofCider Bittenfelder
Sparkling Cider
107
Kelterei Herberth
Germany
Herberth Erbstück
Cider still
107
Manufaktur Jörg Geiger
Germany
Champagnerbratbirne frei von Alkohol
Non-alcoholic Cider
107
Genussmosthof Veitlbauer
Austria
Bohnapfel
Cider still
106
Sabiles Sidrs
Latvia
Gardener's Sweet Apple & Quince Cider
Sparkling Cider
flavoured & mixed
106
Streuobst-Manufaktur Altmühlfranken
Germany
Echt Brombachseer See Cider
Cider still
106
Weidmann & Groh
Germany
Dicke Bertha
Sparkling Cider
105
Andersen Winery
Denmark
Ingrid Barrique 2018
Sparkling Cider
104
Cidrerie Milton
Canada
Hollyhop
Sparkling Cider
flavoured & mixed
104
F. S. A. Diks
Netherlands
Steve'z Peer & Bubbel
Non-alcoholic Cider
104
Kelterei Gerhard Nöll
Germany
Pfirsé Apfel-Secco mit rotem Weinbergpfirsich
Sparkling Cider
flavoured & mixed
104
Lokalfaktor
Germany
Born in the Wetterau Apfelschnaps
Brandy
104
Zapiain
Spain
Joanes de Zapiain 2019
Cider still
104
Balholm
Norway
6666 Epledram
Brandy
103
Kelterei Trageser
Germany
Anna & Otto's Cider klassisch
Cider still
103
Lucia Maria Melchiori
Italy
Sidro di Mela Dolomiti
Sparkling Cider
103
Matsch & Brei
Germany
e sauber Stöffche
Cider still
103
Nohoval Drinks Company
Ireland
Stonewell non-alcoholic Cider
Non-alcoholic Cider
103
Seppelbauer
Austria
Birnenmost Cuvée
Cider flavoured & mixed
103
Sidra Somarroza
Spain
La Sidruca Natural
Sparkling Cider
103
Verein Mostbarone
Austria
Gourmetmost Preh
Cider flavoured & mixed
103
Kelterei Heil
Germany
Cooper's Cider alkoholfrei
Non-alcoholic Cider
102
Pomolo Obstweine
Germany
Apfel-Quitte-Secco
Sparkling Cider
flavoured & mixed
102
Incider
Switzerland
Incider Cherry
Cider flavoured & mixed
101
Incider
Switzerland
Incider Perry
Cider flavoured & mixed
101
Sidra Somarroza
Spain
La Sidruca Dulce
Sparkling Cider
101
Anderdog Cider
Italy
Anderdog Cider
Sparkling Cider
100
Berryland
Ukraine
Rkatsyteli Apple Cider
Sparkling Cider
flavoured & mixed
100
Zeillerner Mostg'wölb
Austria
Fortissimo
Cider
flavoured & mixed
100
Balholm
Norway
Vestmann
Sparkling Cider
99
Boller Fruchtsäfte Stolz
Germany
Boller Birnen Bizzler
Sparkling Cider
flavoured & mixed
99
Cold Hand Winery
Denmark
Malus X Feminam 2018
Ice Cider
99
Manufactur Apfeltraum
Germany
Roter Adam Apfel Cidre
Sparkling Cider
99
Abavas Darzi
Latvia
Abavas Apple Medium Dry
Sparkling Cider
98
Balholm
Norway
Handverkscider av Eple
Sparkling Cider
98
Cidrerie Milton
Canada
CID Cuivré
Sparkling Cider
98
Egge Gård
Norway
Rosé
Sparkling Cider
flavoured & mixed
98
Obsthof Brüggenwirth
Germany
Apfelgold Cider
Cider still
98
Pankrazhofer
Austria
Bio Apfel Cider
Sparkling Cider
98
Weidmann & Groh
Germany
Rosbacher Köppel 2020
Cider still
98
Weidmann & Groh
Germany
Boskop 2020
Cider still
98
1785 Cider
Germany
Brut 2020
Sparkling Cider
97
Sidra Somarroza
Spain
Sidra Natural Ecológica Somarroza
Cider still
97
The Newt in Somerset
United Kingdom
No. 1 Kingston Black
Sparkling Cider
97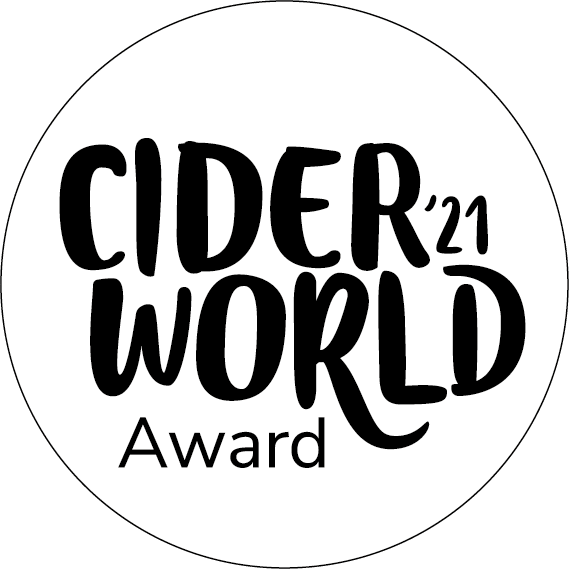 Produzent
Land
Produkt
Kategorie
Punkte
Kikusui Brewing Company
Japan
Kikusui Standard Cidre
Sparkling Cider
95
Sidra Somarroza
Spain
La Sidruca con Limón
Sparkling Cider
flavoured & mixed
95
Balholm
Norway
Sognefjord
Cider still
94
Kikusui Brewing Company
Japan
Kikusui Method Charmat
Sparkling Cider
94
Valle, Ballina y Fernández
Spain
Pomarina Brut
Sparkling Cider
94
Verein Mostbarone
Austria
Gourmetmost Exhibator
Cider flavoured & mixed
94
Atla
Estonia
Helisev Öunanaps
Brandy
93
Azienda Agricola Docendo Discitur
Italy
Alma Cider Extra Brut 2019
Sparkling Cider
93
Berryland
Ukraine
Cabernet Fran Apple Cider
Sparkling Cider
flavoured & mixed
93
Sidra Somarroza
Spain
Sidra Espumosa Dulce Somarroza
Sparkling Cider
93
Societa' Agricola Sidro Cadore
Italy
Sidro Vittoria Italian Bloom Vintage 2018
Sparkling Cider
93
Balhom
Norway
Aldin
Sparkling Cider
92
Keller Cider
Switzerland
C20
Sparkling Cider
92
Muxaller Cider
Germany
Friesenjung
Sparkling Cider
92
von Wiesen
Germany
von Wiesen Apfel Brut 2018
Sparkling Cider
92
Zapiain
Spain
Sagardoz Goxoa
Brandy
92
Anderdog Cider
Italy
Mali Apfelcider
Sparkling Cider
91
Incider
Switzerland
Incider Cloudy Apple
Cider still
91
Schlaraffenburger Streuobstagentur
Germany
Schlaraffenburger Apfelsecco
Sparkling Cider
91
Zapiain
Spain
Sagardoz Txuria
Brandy
91
Cidre Mauret
France
Le Robuste
Sparkling Cider
90
Cidre Mauret
France
Le Fruité
Sparkling Cider
flavoured & mixed
90
Legacy Irish Cider
Ireland
Legacy Irish Cider Dry
Sparkling Cider
90
Legacy Irish Cider
Ireland
Longways Sweet Katy
Sparkling Cider
89
von Wiesen
Germany
von Wiesen Ancestral Apfel & Hopfen
Sparkling Cider
flavoured & mixed
88
Kikusui Brewing Company
Japan
Kikusui N35 Terroir
Sparkling Cider
87
Latvijas Sidrs
Latvia
Ezera Brut
Sparkling Cider
86
Pankrazhofer
Austria
Bio Speckbirnen Frizzante
Sparkling Cider
flavoured & mixed
86
Weidmann & Groh
Germany
Cydonia
Sparkling Cider
flavoured & mixed
85
Andersen Winery
Denmark
Bersærk 2016
Sparkling Cider
83
Weidmann & Groh
Germany
Speierling halbtrocken 2020
Cider still
83
Valle, Ballina y Fernández
Spain
Sidra El Gaitero Natural
Cider still
82
Privatkellerei Schäfer
Germany
Ingwerwein mit Orange & Zitrone
Cider flavoured & mixed
81
F. S. A. Diks
Netherlands
Stevez Peren Cider
Sparkling Cider
flavoured & mixed
80
Müllers Mostmanufaktur
Germany
Steffis Cider
Sparkling Cider
flavoured & mixed
80
Sidras Bereziartua
Spain
Bereziartua Organic Natural Cider
Cider still
80
Uritca
Latvia
Abuls Dry Hopped Cider
Sparkling Cider
flavoured & mixed
80